Services
At HLB we totally understand our clients' needs, ensuring an excellent service at reasonable prices

One of our core values is Quality in Service. Such value must go beyond what we believe, it must be a way of life that encourage us to have an attitude of constant improvement that makes each Firm member carry out their activities in a better way every day and at every moment. Quality in Service shall be aimed at both external and internal Customers.
We are integrating a Quality Committee of which main object is to comprehensively promote service processes with Total Quality throughout the Firm.
Partners' mission shall be to boost and promote quality culture which is appropriate to our environment, thus contributing to the Firm development.
The Firm is in constant development supported by an improvement process in which all sectors and areas participate in changes that are taking place.
We must give guidelines and tools that accelerate the process of cultural change in the organization. Our goal is to perform all of our activities in a smarter, more creative and more accurate way. A change to unite us and work as a team, guided by leadership of action, leadership of example and not of words. A change so that we all serve others better.
We expect that all collaborators commit themselves to understand that Quality is the best and most profitable competitiveness strategy.
Financial and specialized audit
Budget consulting (PBR and budget programs)
Transparency and access to information
Delivery-reception management
Functional development of supervisory bodies
Tax control and compliance, tax returns and recovery
International taxation
Mergers, acquisitions (M&A) and corporate restructuring
Trust and patrimonial protection
Strategic planning
Transfer Pricing
Corporate Governance and Counseling
Business systems
Personal data protection
Accounting and regulatory compliance outsourcing
Payroll and labor services
Financial planning of operations
Legal representation and business management
Account management
Implementation of comprehensive administration and control systems (ERP)
Planning
Assessment of going concern and intangibles
Investment project assessment
Financial trading and intermediation
Contract law
Legal security of corporations and entities
Legal compliance
Foundations (trusts) and non-profit institutions
Financial and specialized audit
Budget consulting (PBR and budget programs)
Transparency and access to information
Delivery-reception management
Functional development of supervisory bodies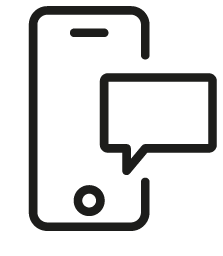 Get in touch
Whatever your question our global team will point you in the right direction